the First Week of Parent & Tot
On the first night of your session, it is suggested you arrive 15-minutes prior your skaters session. You will visit our CanSkate table located through the doors of Arena A. Each week, you will pick up your skaters name tag at this table before they step onto the ice and drop it back off at the end of each session. Parents/guardians are required to stay at the rink side at all times during the skating lessons.
The CanSkate table is where you will find important information (registration, payments, fundraisers etc) throughout the season. This is also where you can go find information about your skaters program. If you have any questions, one of our volunteer board members or coaches will be there each session to help answer.
All skaters must wear a CSA approved hockey helmet and must be worn at all times. Bicycle, multi-sport and snowboarding/skiing helmet are NOT acceptable. Skaters should dress warmly and clothing should allow free range of motion. Gloves or mittens must be worn to protect the skater's hands if they fall, as well as for warmth. Skaters who are not wearing CSA approved helmets will not be permitted on the ice.
All skaters in the PreCanSkate and CanSkate programs are welcome to wear either hockey skates or figure skates. The most important thing to think about when buying skates is the amount of ankle support they provide. A good pair of skates will provide firm support around the ankle, preventing your skater's ankle turning inwards or outwards as they stand on the blades. When skates are laced up snugly, the ankles should be straight in the boot so that the whole skate/blade becomes an extension of the foot.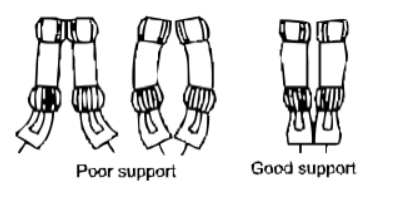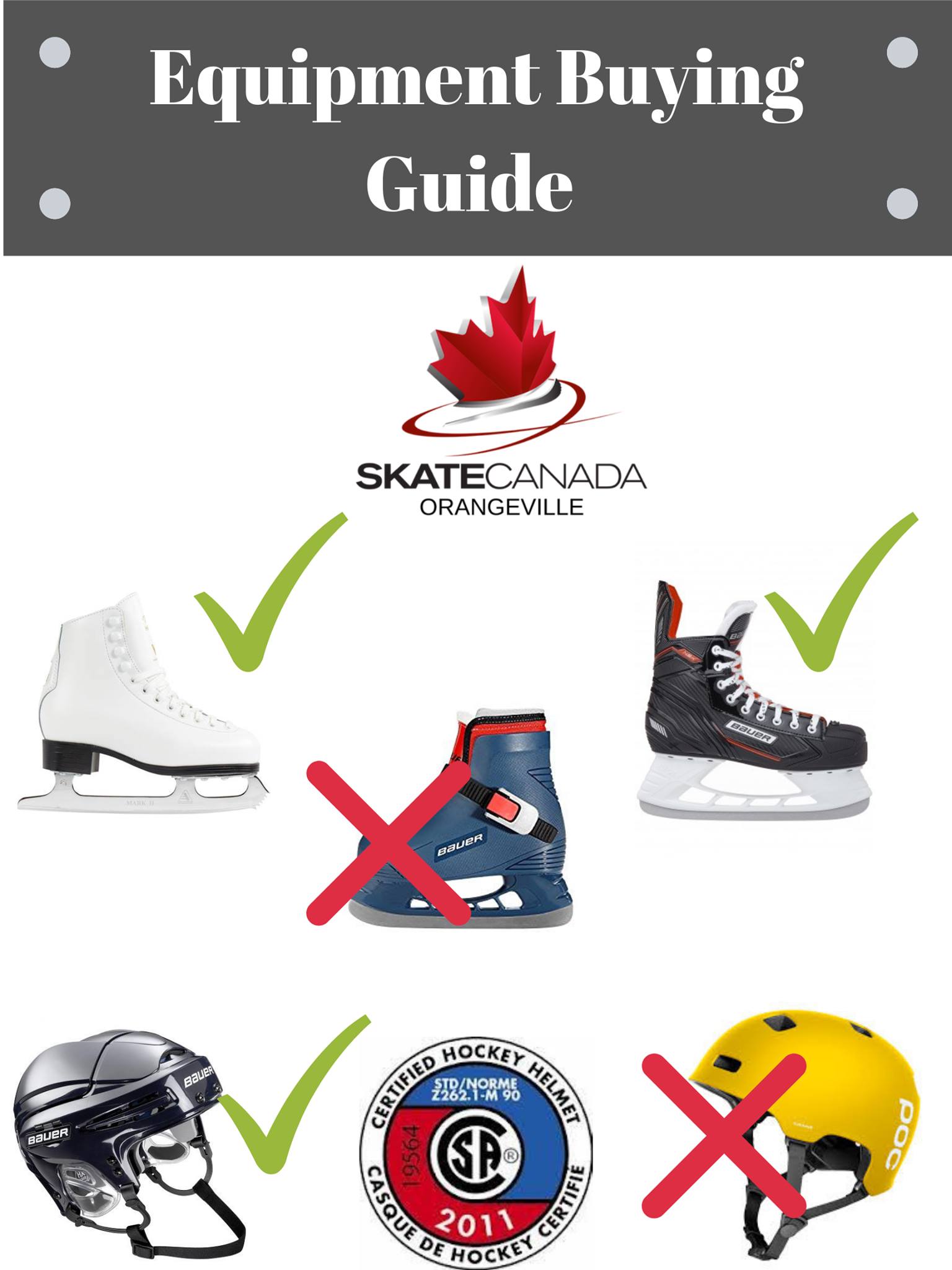 Molded plastic skates are not a good choice. They prevent the boot from flexing properly to allow the skater the required range of motion. Plastic skates with buckles instead of laces may be convenient for the parent, but they often come loose when the skater falls and offer very little support. Bob skates with the double blade are not permitted on any of our sessions.
What Happens on the Ice:
During the first week of lessons, skaters will be assess by our coaches and will be placed into a group of skaters at the similar level. By the second week, "lessons: will begin. Each lessons consists of a warm up, lesson time on circuits and cool down. As skaters progress, they may be moved into a new group with a new name tag. Our CanSkate Coordinator will contact you should any changes be necessary.