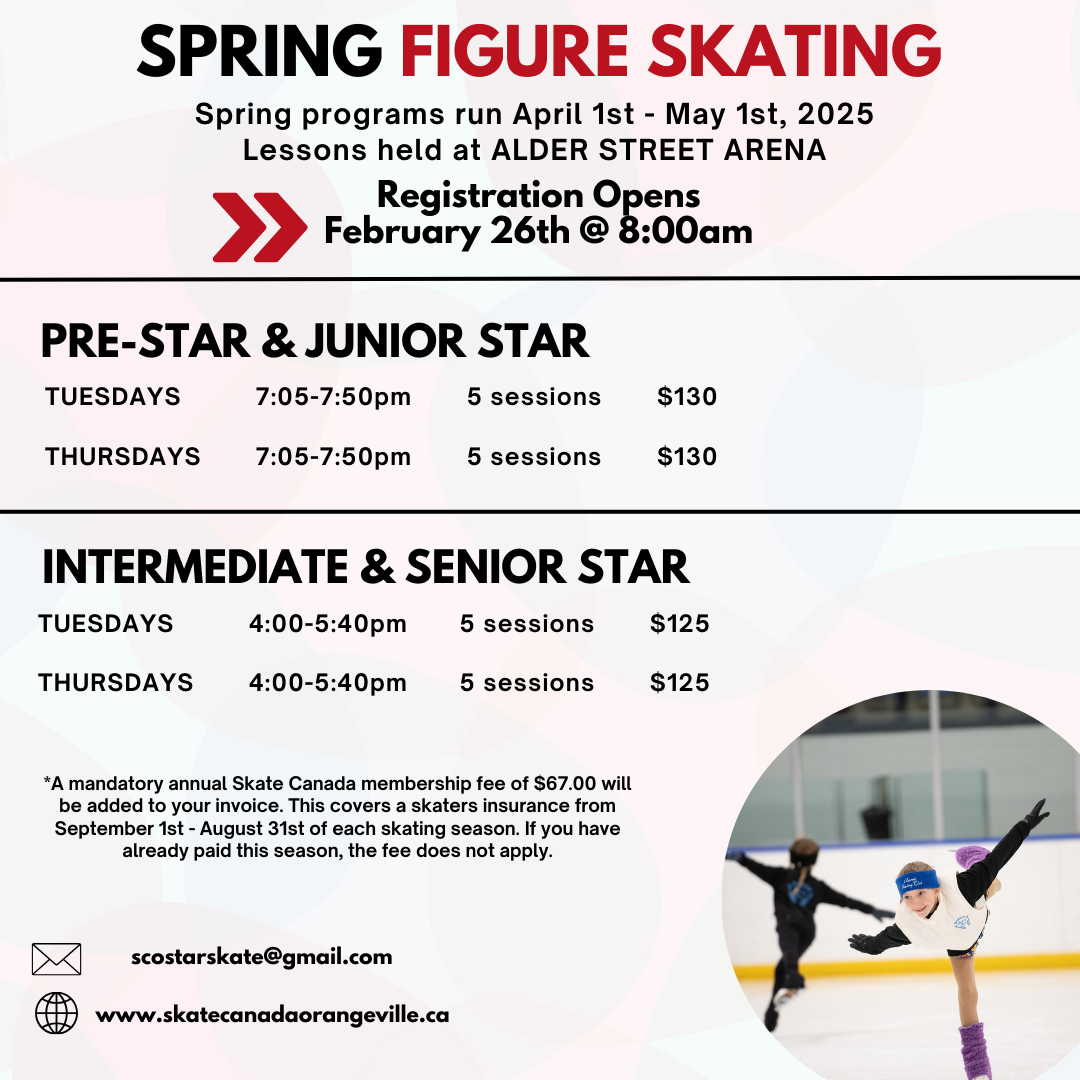 PreCanSkate is a component of the CanSkate program and is a great start for children age 3+ with little or no skating experience. It is recommended that skaters are at least 3 years of age by September 1 of each given season. Skaters will be grouped by skill level and age depending on the number of skaters.
Our PreCanSkate program is 30 minutes in length and focuses on 8 essential skills needed to move safely and effectively on the ice and continues with Stage 1 of the Canskate program for those skaters who are ready. Skaters will be assessed on an on-going basis.
Lessons are taught in a group format by our NCCP Skate Canada Professional Coaches together with volunteer Program Assistants. Our coach to skater ratio is 1:10. Visual aids, props, toys and music are incorporated into our sessions to motivate skaters.
Once a skater has completed Stage 1, they may move into our CanSkate program to complete stages 2-4. Skaters may move up at the 10-week mark of each season or on coach recommendation.

ATTIRE
All skaters must wear a CSA approved helmet-bike helmets & ski helmets are not permitted. Face masks are not required, but are highly recommended for skaters at the PreCanSkate level. Helmets must be worn until skaters have passed Stage 5 of the CanSkate program. Mittens, light splash pants or snow pants, and layers with a warm sweater or jacket are suggested.
Click here for: Skate Canada's Helmet Use Policy
SKATES
Hockey skates or figure skates (new or used)
Skates with laces are recommended.If you buy a new pair of skates, please have them sharpened before your skaters first session.
Avoid the plastic "ski boot" type skate, as the buckles tend to pop open when skaters fall, and they do not allow for the bending of ankles needed for developing power and speed
Skates should fit properly. There should be enough room for skaters to move their toes but not enough room for their heel to slide. Skates must provide strong ankle support. If the boot it too flexible, the skaters ankles will "cave in" making being on the ice extremely difficult.