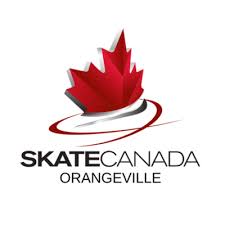 Skate Canada Orangeville abides by the protocols put in place by both Skate Ontario and Skate Canada. The safety of our skaters, coaches and families are our highest priority. We are following guidelines put in place by the government, public health and the Town of Orangeville.
Please use the following links to stay informed and up to date with the latest information.
A friendly reminder that we are a non-profit sports organization operated by a volunteer board of directors. We are required to to follow all Covid-19 protocols and policies as set by the Province of Ontario and Town of Orangeville.
Thank you in advance for your patience and understanding.

September 2021 Return to Play Protocol
For all members of Skate Canada Orangeville
PLEASE REVIEW prior to registration
Can be completed with our QR code or verbally before entering the arena
COVID-19 Oversight Group Contacts
The purpose of this group is to plan and oversee the implementation of safety and health guidelines within the club.
This group has put all required protocols & policies in place while following guidelines from the Town of Orangeville, Skate Ontario and WDG Public Health.
These individuals will be acting as the COVID-19 Oversight Group as we transition back into skating. Should you have any questions about any aspects of the Return to Play protocols or other policies/procedures related to COVID-19, please contact one of the individuals below.
A minimum of 1 individual from this group will be present during all session times, on or off the ice.
Jennifer Perryman- jennyp_99@hotmail.com
Louise Mendelson- loujohnson75@hotmail.com
Rebecca Miller- rebeccamiller19@gmail.com